When looking at the most popular pickup trucks for 2013, most truck buyers will see a lot of friendly faces that they are very familiar with.  At the same time, there are a handful of popular trucks which are not often at the top of the list.  This is a quick look at the three most popular compact trucks and full-size trucks for 2013.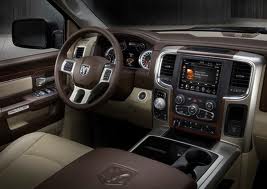 Compact Trucks
The Nissan Frontier is always a popular compact truck in 2013 is no exception.  Not only is it a brawny truck, but it handles extremely well on streets which makes it ideal for daily transportation purposes.  As a compact truck, it is still suited to handle a variety of hauling and towing duties.  There are also a wide range of models available and a laundry list of standard features.
In many ways the Toyota Tacoma is extremely similar to the Nissan frontier.  One thing to keep in mind is the Toyota Tacoma does not have the hauling and towing ability that the Nissan Frontier does.  At the same time, it can do everything most people expect from a compact truck.  There are multiple bed lengths and a variety of engines issues from.  One of the key differences between the Tacoma and the Frontier is the ride.  The Tacoma is a much more smooth writing truck with more cabin configurations.
The Honda Ridgeline surprises a lot of people in 2013.  While it isn't a compact pickup trunk in the conventional sense, it is proving to be extremely reliable and comfortable.  Featuring a V6 engine is a solid performer with adequate towing and hauling capabilities.  If your primary goal is to purchase a compact truck with maximum power, the Ridgeline will not be your first choice.  On the other hand, if you will use your truck more for commuting purposes then the Honda Ridgeline is definitely worth a look.
Full Size Trucks
When it comes to full-size trucks 2013 doesn't hold a lot of surprises at the top.  As per usual, Dodge, Ford, and Chevy dominate the full-size truck segment in terms of popularity.
The Dodge Ram 1500 excels in all categories.  It has a strong powertrain, surprisingly smooth ride, and comfortable cabin.  It has a hemi V8 engine and 5-ton towing capacity to provide anyone with the brute force they need.       
The Ford F-150 is always one of the most popular full-size trucks in 2013 is no different.  It has consistently been a top seller for more than 30 years.  In 2013, truck buyers can choose from 10 different trim levels.  There are three bed styles and a variety of engine options including a twin-turbo V6 and 6.2-liter V8.
Chevrolet Silverado/GMC Sierra 1500
Another popular full-size truck in 2013 is the Chevrolet Silverado and its twin the GMC Sierra 1500.  In 2013, the popularity of the Chevrolet Silverado has dwindled a little bit.  This is primarily due to the aging design.  At the same time, it features a variety of advantages that continues to hold truck buyers attention.  It has fallen behind the curve in terms of cabin storage and towing options, however the differences still slight.  Plus, it's smooth, quiet ride makes up for this.  Additionally, the comfortable seating and upper-level trim options make the Chevy Silverado ideal for long-distance trips.